😍 Positano, the "Pearl of the Amalfi Coast"😍 
---
Getting to the Amalfi Coast ( positano ) from airport of capodichino Naples 
You have  five  Options:
By Curreri bus to Sorrento, From the Capodichino Airport in Naples you can either catch a bus that takes you to sorrento - There are buses for Sorrento at the times:9,00,11,30 13,00 14,30 16,30,and 19,30  please note: schedule is subject to change without notice;please check for any changes Curreri bus stop outside Terminal 1 Tickets cost about €10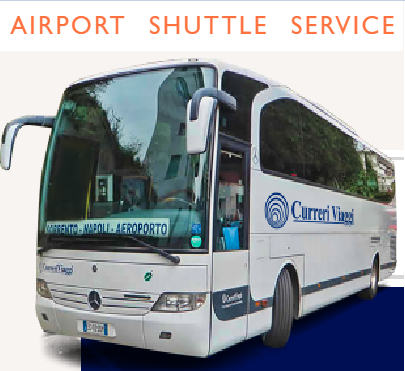 By Alibus bus to the center of Naples,Piazza Garibaldi 
Alibus bus stop outside Terminal 1 Tickets cost about €4 and can be purchased directly from the driver.
http://www.anm.it/images/stories/PDF/alibus/1.capodichino%202015.pdf
By Taxi  I recommend you to book a taxi from Positano ,they have new cars , professional taxi drivers and speak English Radio Taxi Napoli
http://www.consorziotaxinapoli.it/
By Ferry  
From Naples Airport to Naples harbor (Beverello) Piazza Municipio : Shuttle service leaves every 10 minutes ( Alibus shuttle buses zip you from the airport to Naples
Centrale train station/Piazza Garibaldi in 10 minutes,and then head to the port/Piazza Municipio for ferry to Capri , Sorrento and Positano( buses run daily 6,30-24,00 ) 
From Naples harbor in Positano, with stops in Capri: Search times on site Alilauro e Caremar; trying to combine with arrival and departure. Definitely not an inexpensive solution, total costs may reach around 40/50 € per person.
 https://www.travelmar.it/en/index 
 http://www.alilauro.it/orari-e-tariffe  
High speed ferry  Napoli -Positano 1h 20m -Passengers must make check-in procedures at the boarding points from Molo Beverello dock 6 (in alternative please look the boat from dock 4 to 7) - directly on board HYDRA (POSITANOJET) from July 1st  to August 30th € 28.00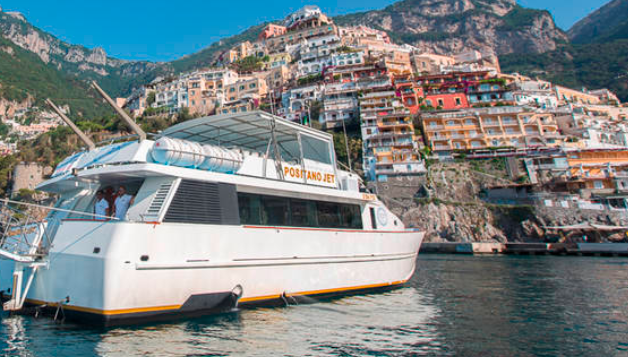 https://www.lucibello.it/en/positano-jet
Due to the Covid-19 emergency, many routes have been suspended until 20 May, 2020.
By car   
Meeting point near the Restaurant C'era una Volta or Palazzo Marzoli Please rent a small car, 'cause the streets are very narrow a Positano.It is very difficult to park on the road.The price of parking in Positano is 8-9 EUR each hour.Casa Perla has an agreement with the parking Anna to EUR 30 per night.The car is withdrawn and returned near the house.if you are driving from Rome,take the A1 highway ( autostrada ) towards Naples.
Road signs with directions for the autostrada in Italy are green.Drive along A1 until it ends,ll the way until you find the toll booths in front of you,and then start following the directions for the A3 highway towards Salerno CAREFUL A3 and A30 are not the same,even though they both go to Salerno
If you take A30 the drive will be a bit more complicated.Be sure not to take A30( to take A30 you need to turn right on a ramp when you around Caserta .-don't do it,drive straight to the end of A1 and then follow the signs for A3 ).If you departing from Napkes,take the A3 highway from Naples towards Salerno.Once you are on the A3 highway exit Castellamare di Stabia ( Castellamare for short ) Don't miss the exit or you will arrive to Salerno.
Once you have exited the highway,follow the signs for Sorrento and Costiera Sorrentina SS163. When you get to Sorrento follow signs for Positano -Amalfi
 Circumvesuviana Train Info  - Napoli -Sorrento 
Inside the Station Piazza Garibaldi in Naples down below and take the Circumvesuviana train to Sorrento the trip takes one hour ( there are two types of tickets: the ticket for a single ride and the integrated ticket (TIC) also applies to bus and subway. If you plan to take other means of transport that, ask at the ticket office.
The travel time between Naples and Sorrento is 1 hour and 10 minutes. The trains marked with the initials DD does not stop at all stations and arrive in Sorrento in 50 minutes.
The ticket from Naples to Sorrento currently costs 3 Euros and 90.
Sorrento is the last stop on the line.
The Circumvesuviana of Naples Piazza Garibaldi station is located on the lower level of the station, below the one where the high-speed trains arrive.
The Sorrento trains generally depart from platform 3, to access this binary there are no escalators or elevators. Attention to the message on the display that announce the incoming train to be sure to take the train to Sorrento, or else you risk finding yourself in Sarno! ( single-track line ) At Sorrento station you will find instead the elevator. The station is at the center of Sorrento.be careful on the train in the trait Napoli - Pompei there may be pickpockets.Put the cell phone and the money in the pocket in front and keep the bag always close to you In Sorrento outside the circumvesuviana station you can catch a bus for Positano ( CHIESA NUOVA )-Amalfi, .You can buy bus tickets at most newsstand and, Tabacchi Stores, unless you already hold a valid ticket from your earlier trip.
http://www.unicocampania.it/
( you can not buy the ticket on the sita bus, without a ticket you will takes a fine of 100 Euros) On the bus,ask the driver to stop you at Bar Internazionale in Positano.The first stop in Positano CHIESA NUOVA ( In Italiano.Per piacere,puo' farci scendere alla prima fermata di Positano Chiesa Nuova VICINO AL BAR NTERNAZIONALE)
Please,can you let us get off at the first stop in Positano Chiesa Nuova close internazionale bar )
Getting to Napoli from Sorrento by  Campania Express
2020 Campania Express Train Schedules Naples -.Sorrento
The Campania Express is a special tourist line that runs along the same route as the Circumvesuviana between Naples and Sorrento, but stops at just a few stations and takes about 30 minutes less than the commuter trains to complete the trip. These trains have guaranteed seating, air conditioning, and space to store baggage.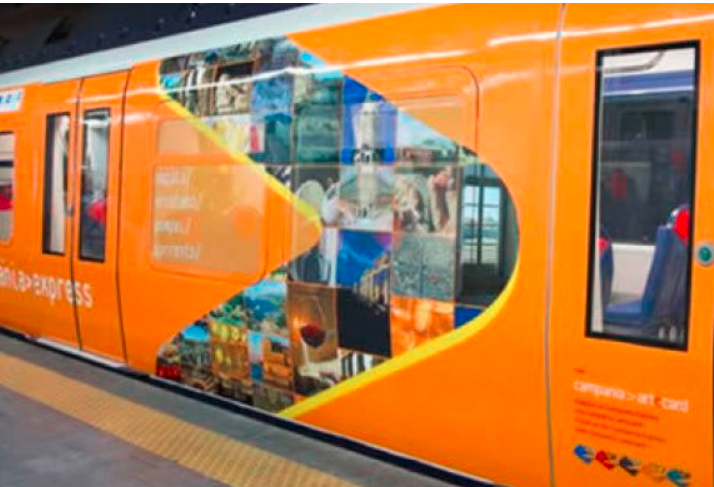 https://www.eavsrl.it/web/content/campania-express-2019
These trains run from mid-March to mid-October.Tickets for the Campania Express from Naples to Sorrento cost around EUR 8; from Naples to Pompei cost around EUR 6;from Sorrento to Pompeii around EUR 4.Tickets can be purchased online through the official EAV Campania website or at the Circumvesuviana ticket office 20 minutes before departure.The Circumvesuviana train station at Napoli Centrale in Piazza Garibaldi is on the lower level, below the platforms for the high-speed trains.The biggest difference between the regular Circumvesuviana trains and the Campania Express trains are that the latter are specifically designed for tourists and offer air conditioning, guaranteed seating, and luggage storage.
NAPLES -POSITANO AND PRAIANO SHUTTLE BUS PRIVATE SERVICE WITH CAR SHARING SYSTEM
https://www.positanoshuttle.com/
Shuttle bus service from Naples Capodichino Airport or Naples central train station and Rome Termini station,Fiumicino or Ciampino Airports to Positano or Praiano.You will enjoy the ride from Naples Airport or Central Train Station(Piazza Garibaldi) to your accommodation in Positano or Praiano.
Naples airport to POSITANO, shared transfer
 Getting to the Amalfi Coast from From  Rome Fiumicino Airport
From the airport, take the Leonardo Express shuttle train to the city's main Roma Termini railway station.You ca buy Train tickets from Rome to Naples in the station (at the ticket office or from the automatic dispensers) or online using   https://www.trenitalia.com/ 
Reach the Rome city centre easily from Fiumicino Airport using Trenitalia railway services.
From the railway station, located inside the airport area close to the arrival and departure terminals, you can reach the city centre using the numerous and frequent Trenitalia connections:
· The Leonardo express, non-stop service dedicated exclusively to airport passengers to/from Roma Termini with departures every 15 minutes and travel time of 32 minutes*
From the Rome Fiumicino airport you can also take a direct bus to Piazza Garibaldi in Naples https://fiumicinoexpress.rezdy.com/
An Alternative: Continue on to Salerno
The Freccia Rossa TAV trains go as far as Salerno. You can get off there and take the bus to Amalfi or one of the ferries to Amalfi and Positano. The Molo Concordia pier is located directly opposite the train station in Salerno, so is the easiest to reach. The Molo Manfredi pier is located a few kilometers from the station, so you will need to hire a taxi.Salerno's TI has bus,ferry,and train schedules
You have lost your baggages
Here below you find a list of useful numbers in case of baggage loss
+39 081 7896118  - +39 081 7896540  -199 280180  -+39 081 7896766 - + 39 081 7896765
lost&found@ghnapoli.it     infobag@as-airport.it
alternatively you can visit this website
ORIENTATION TO POSITANO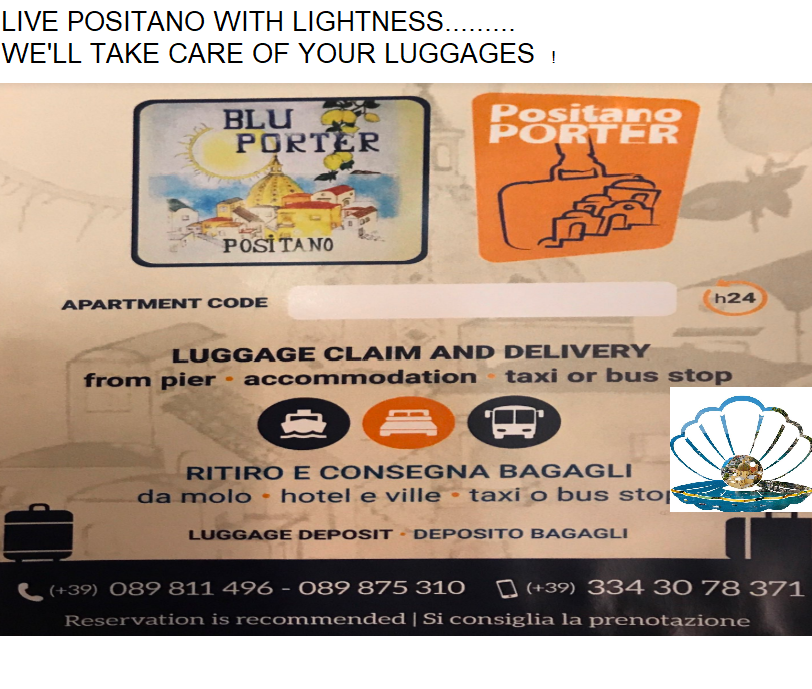 A luggage service called Blu Porter'can meet you at your home if you need them .The cost for luggage euro 5 apiece -but you have to cxall them in advance ( tel +39 089 811496 ).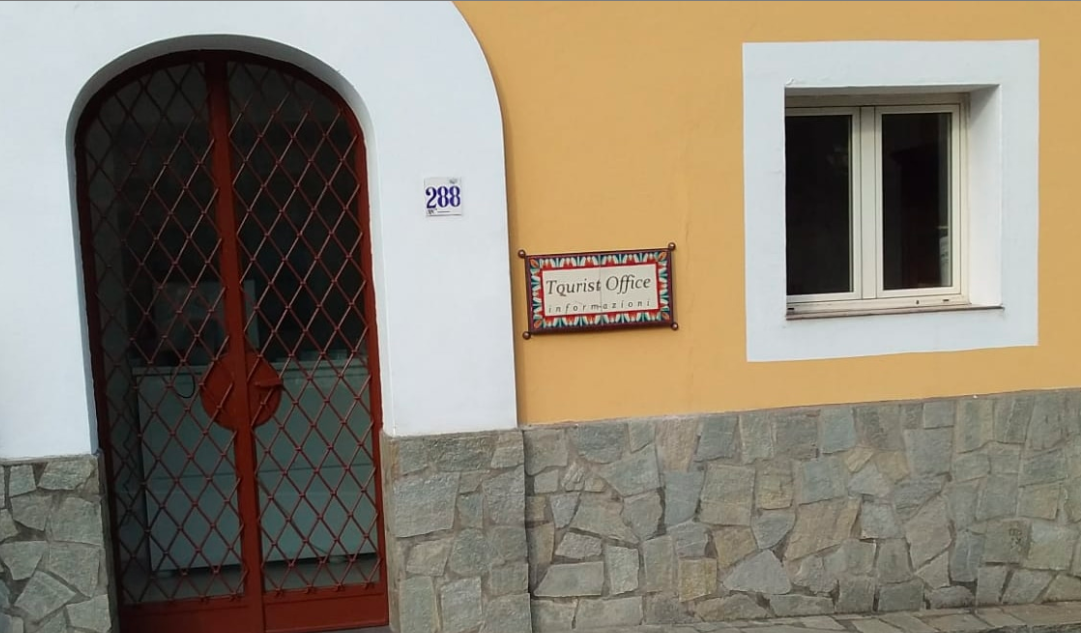 Autonomous Agency for Hospitality and Tourism City of Positano
Indirizzo: Via Guglielmo Marconi 288 84017 Positano (Sa) - Italy tel.: +39 089875067 Fax: +39 089875760 
E-Mail: info@aziendaturismopositano.it 
Web:http://www.aziendaturismopositano.it/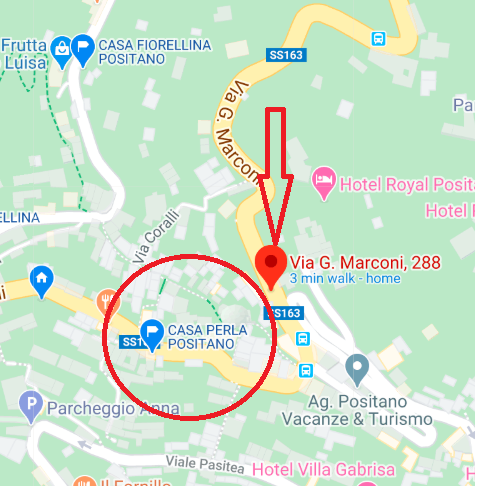 The Tourist Information Office in Positano is located on the main road 50 meters from Casa Perla on the left after pastry shop Collina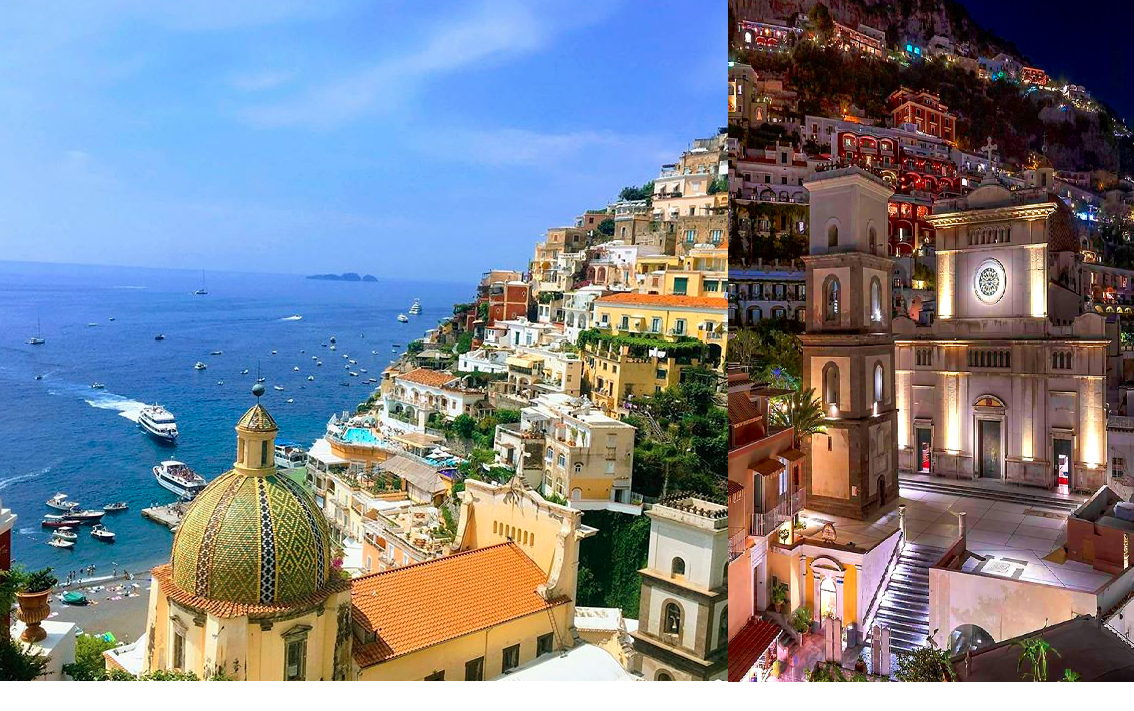 LUGGAGE STORAGE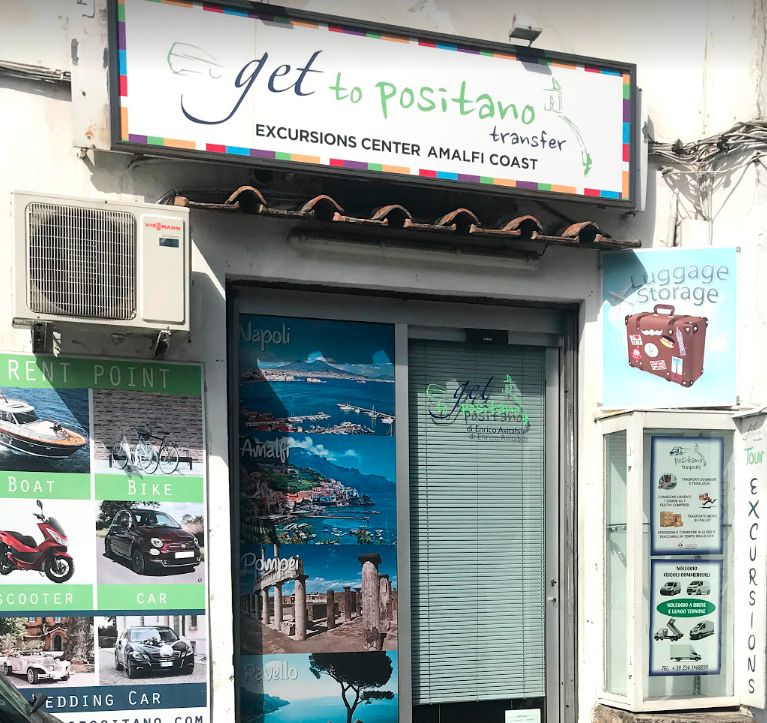 Luggage storage in Positano is located on the main road 60 meters from Casa Perla near the sita bus station
WHAT TO DO POSITANO?
Positano's pebbly and sandy primary Beach,Spiaggia Grande ,is colerful with umbrellas as it stretches wide around thje cove.It's mostly private ( pay to enter,includes lounge chair and umbrella).With a frees section near the middle ,close to where the boats take off.(Look for the pay showers).The nearest wc is beneath the steps to the right( as you face the water)