Atrani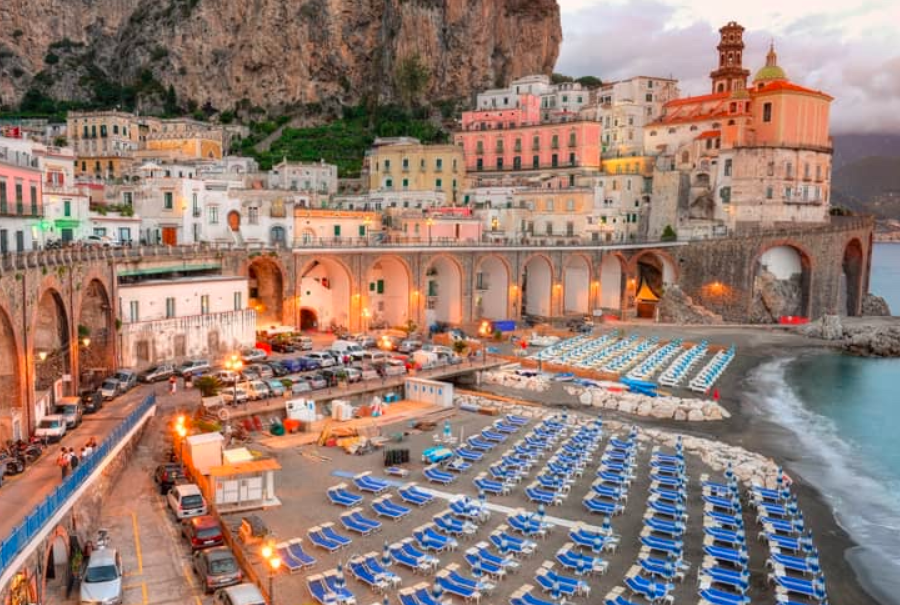 This is one of Italy's smallest municipalities, where just 850 inhabitants live in an area of 0.12 square kilometres.
The picturesque village is nestled between the Civita mountains to the east and Mount Aureo to the west, in the valley of the Dragone river, which takes its name from the fire-breathing dragon that, legend has it, lives in the area. The town has maintained its traditional medieval layout. The small San Salvatore piazza with its stone fountain is the village's principal meeting point, and the perfect spot to appreciate the tranquillity of the village.
The village was originally home to the aristocracy of the Maritime Republic. The Doges received the investiture in the palatine chapel of the San Salvatore De Birecto church, before continuing in solemn procession to Amalfi. Visit the Santa Maria Maddalena Collegiate church, and the churches of San Salvatore De Birecto, Santa Maria Immacolata, Santa Maria Del Bando, Carmine and San Michele Fuori Le Mura.
Atrani: it's located  700 meters  away from amalfi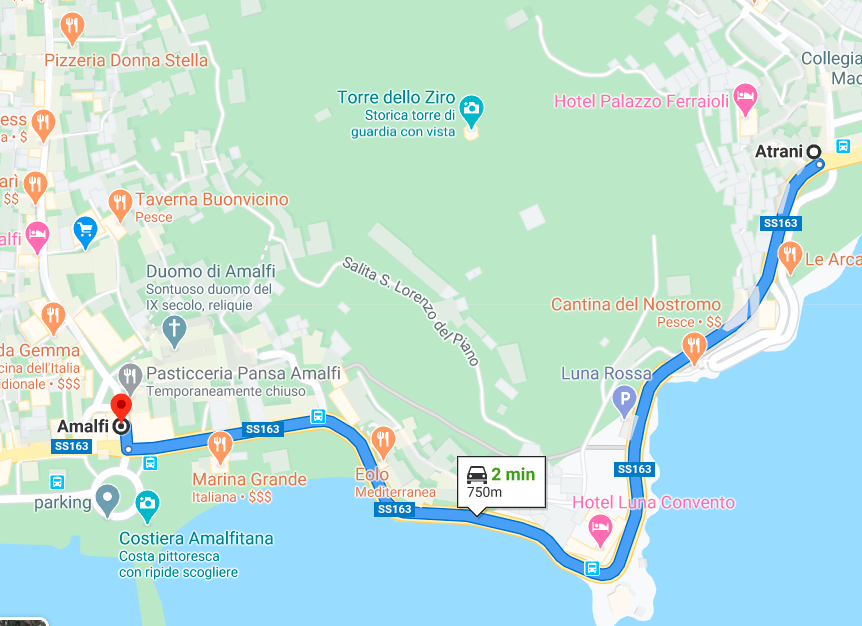 Parking in Amalfi and Atrani
The large Luna Rossa parking garage is set between these two towns, carved directly into the cliff face with a tunnel that leads to Amalfi on one side and Atrani on the other. It costs EUR 3/hour. In Atrani, there is paid street parking near the beach (blue painted lines) for EUR 2.50/hour. In Amalfi, you can park inside the port area in Piazza Flavio Gioia for EUR 3/hour.
« Read other articles