Write your review directly on our website
Adam Juodis
from
Naperville, Illinois
, on
What an spetscular view! Spending our few nights in Positano at Casa Perla was absolutely incredible. The accommodations at the Airbnb covered everything we could have needed. The house was very beautiful and was exceptionally comfortable. Michelle was a great host and very responsive. Also provided us with so much advise and assistance. Casa Perla is located in the best area in Positano, in the Chiesa Nueva neighborhood and right next to the main bus area. Great grocery store down the street as well where we bought groceries and made a delicious homeade lunch. Highly reccomend Casa Perla if you are looking for a unique and memorable airbnb experience. Will certainly never forget out time here, Grazie Mille Michele!
Thanks

Casa Perla Positano Staff

Thomas Mullen
from
Boston, Massachusetts
, on
Beautiful apartment that is furnished with love and has a million-dollar view. Amazing balcony with stunning views; Nice layout and large, with one good-sized room with sofa and TV and dining area, and a separate bedroom with larger bed than most European apartments (at least a US Queen size), large closets, and laundry room with drying area. Michele is a great host who was very flexible and accommodating even when we experienced multiple flight delays that had us arrive at night. He also had great and helpful suggestions on travel/connections (including what to do when we had trouble getting a driver due to flight delays), great restaurant suggestions, etc. Michele clearly cares a lot about the apartment as it has so many warm touches that reflect the region (tasteful lemon-themed towels and tiles, etc.). As you can tell we had a fabulous stay.
Many Thanks

Casa Perla Positano Staff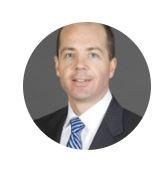 Load More