Write your review directly on our website
Eli Pinner
from
Atlanta, Georgia
, on
"With a beautiful view of Positano, Casa Perla was amazing. The house house was great and Michele was an incredible host. Fantastic place to stay." Thanks again for everything and your help with the taxi. You the man. Forza Napoli!"
Thanks Eli

Casa Perla Positano Staff

Carl Runge
from
San Juan, Portorico
, on
The most amazing Airbnb we've stayed in. Perfectly set up for 3 adults or a small family.The bus stop is conveniently nearby and easy to understand. Can't say enough about the hosts and their exceptional communication and support. Absolutely recommend.
Thanks

Casa Perla Positano Staff

Χρύσα
from
Trikala, Grecia
, on
Amazing! No words to describe how grateful I am for staying in Michele's Airbnb! The house was big, clean, with a magical view! You feel like home in that place! Loveable! Also Michele is an amazing person, very kind, polite, friendly and helpful! He helped me and my friend with everything! I recommend it for sure! One of the best places!!!
Many Thanks

Casa Perla Positano Staff

Herbert
from
Washington, District of Columbia
, on
Michele, we enjoyed staying in your home and meeting you. You are the consummate host: friendly, outgoing, thoughtful, and responsive. We will certainly come visit again!" "My wife and I stayed there for two nights and could not believe the lovely view from the spacious terrace The apartment was spotlessly clean and comfortable. The kitchen was well equipped. Michele is a wonderful host: thoughtful, welcoming, responsive, and an excellent communicator. We will most certainly stay there again should we visit Positano."
Thanks a lot

Casa Perla Positano Staff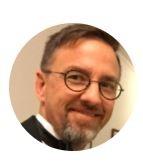 Load More