Write your review directly on our website
Katelyn Muntwyler
from
Ohio Usa
, on
Michele was such a huge help for our stay in Positano and the place was absolutely wonderful! Beautiful view over the city and Michele even helped us rent a scooter to get around at 9pm when we arrived! He also directed us with how to get from Naples to Positano and back via a private ride (which also was great)! Over the top service and made for a very romantic stay for my wife and I on our honeymoon. 10/10 would recommend staying here!
Thanks a lot

Casa Perla Positano Staff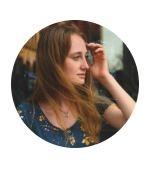 Debbie Rodriguez
from
Imperial, California
, on
There is no way for me to thank Michele, he and his wife are extremely helpful. He helped me with questions related to positano such as transportation, ferry, and so much that had nothing to do with his airbnb. I will forever be grateful to him and his help during the times i had trouble with getting around Italy. Thank you so much Michele!
Many Thanks

Casa Perla Positano Staff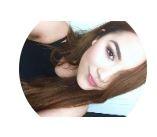 Arpita Mukherjee
from
New York
, on
Beautiful views and great house that really has it all. Michele is also a great host who is always available to ask questions not just about the apartment but about Amalfi coast and Positano in general. He helped us several times, gave us a great restaurant recommendations!
Thanks

Casa Perla Positano Staff

Andres Segura
from
Vista, California
, on
We loved Michele's home! The views are incredible and the location is perfect. The hosts were very helpful and friendly. They left drinks and snacks for us and nearby restaurant recommendations. They also gave us a map and explained how to get around. Power adapters were available for us to use. Extremely clean and comfortable. Great host and beautiful house. Will definitely be booking this stay when I come back to Positano. 5 stars all around!
Thanks a lot

Casa Perla Positano Staff

Load More