Write your review directly on our website
Kristen
from
Melbourne, Australia
, on
Michele and Fiorella are wonderfully warm hosts who make you feel right at home at Casa Perla. We arrived early but they were at the apartment within minutes to meet us. They responded quickly to questions before and during our stay and provided snacks and drinks including a bottle of wine which was really appreciated. They also provided fantastic restaurant recommendations, maps and bus and train timetables. The wifi was reliable and the apartment was very clean and uniquely decorated. It really contained everything we needed (including a hair straightener!!) but the best bit about it is the balcony with its gorgeous view! The location is fairly high up on the Positano cliff so there's lots of steps if you like to walk. But it's only a 1 min walk to the stop for the local bus which runs every 30 mins and takes you down to the bottom within 5-10mins (and back up again). Taxis are available but they are very expensive. The bus is a much cheaper option. The apartment is also only a 1 min walk for the bus stop to take you to other towns on the Amalfi Coast. Also within a 1 min walk are a fruit shop and mini supermarket. I highly recommend at stay at Casa Perla for a fantastic Positano experience :)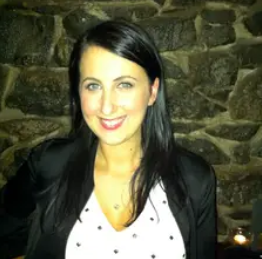 Laura
from
Lombardia, Italia
, on
Sono stata con due amiche a Casa Perla per alcuni giorni, che dire...spettacolo! Casa perfetta da tutti i punti di vista: posizione, dimensioni, terrazzo (vista bellissima), vicinanza a mezzi pubblici e alimentari senza dover fare scale. Grazie alla posizione della casa si può godere di tranquillità anche in pieno agosto, pur potendo raggiungere il centro di Positano in pochi minuti a piedi. Ma la vera differenza nel nostro soggiorno l'ha fatta la presenza di Michele: simpaticissimo, gentilissimo e sempre a nostra disposizione per ogni cosa! Consigliamo vivissimamente casa Perla per i vostri soggiorni a Positano! Unico nostro errore? Arrivare in costiera amalfitana con la macchina potete lasciatela a casa. Grazie di tutto Michele!!! Speriamo di tornare presto a trovarti!!
Yelitza
from
Orlando, Florida, Stati Uniti
, on
We had the most wonderful experience during our stay at Cas Perla. The home was lovely and every bit as advertised. The terrace was our most favorite place to spend time and re-energize from the day. The views of the ocean, from most rooms in the house, are simply beautiful. Our host, Michele, made us feel welcome starting from the point of our reservation. He kept in contact with us prior to our arrival and provided needed transportation information, city pictures and perfect instructions for getting to the house. Michele went out of his way to make our stay perfect, from the detailed information notebook left for our reference to him personally calling our tour company to arrange for us to be picked up in front of the house. The house is great location, convenient to the bus stop, grocery store and restaurants.
Load More