Write your review directly on our website
Kathy Polanco
from
Miami, Florida
, on
All I got to say it's WOW! Michele was an amazing host! Asked what we like to drink prior us arriving and stocked the fridge with bubbly, wine, water and soft drinks for us! He had a tray full of pastries and snacks! The kitchen and bathroom are fully equipped! He was so responsive and helpful! Helped us get a taxi on a Saturday when we couldn't find one! Now The house! BEAUTIFUL! The views were breathtaking I spent most of the time in the house sitting in the balcony! One very convenient thing the house is right off a street so it was easy to get there and bring all of our luggage! He received us and assisted getting all of our things in the house but no need to go up the stairs to get there! Essentially with the views comes the fact that it's very high up! But it's Positano, there is stairs to get everywhere! We will walk down to the town everyday get some exercise, much needed after all the pasta we have been eating! I will recommend Casa Perla to all everyone! Michele was a great host and the house is a Positano gem!
Thank you so much

Casa Perla Positano Staff

Sierra Mayhew
from
New York
, on
Best Airbnb stay of my life! Michele was an exemplary host who went out of his way to help us get around and organize transportation. He was super helpful and it was such a treat to stay with him. He went above and beyond.thank you for being the best host ever
Thank you

Casa Perla Positano Staff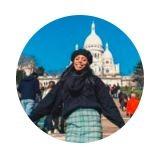 Stacey Ranzieri
from
Naperville, Illinois
, on
This cute Positano get away is amazing, with its quaint Italian charm and wonderful local host, Michele make it extra special. He and his wife greeted us upon arrival and made sure we got a proper tour of the home as well as giving us some local Positano suggestions to make our stay memorable. The view is stunning and you will find sitting on the back patio very relaxing after a day of touring the city and enjoying the beach. We could easily walk down to the shopping, dining, and the beach and then chose a bus or taxi ride up the steep town streets back to the house. The bus stop is steps away as well as a small market right across the street. Michele surprised us with a few snacks and drinks for our arrival and these extra touches were most appreciated. We highly recommend this cute home and we hope to be back someday soon to enjoy it again!!
Thanks

Casa Perla Positano Staff

Sue Warnes
from
Australia
, on
Absolutely beautiful. A very comfortable Casa with amazing views. Very spacious and well appointed. Great location. Michele was a wonderful host who goes above and beyond. If you're lucky enough to book this superb accommodation, ask Michele to book you into any restaurants you wish to go to . You will not regret being in this great place. We miss it already
Thanks

Casa Perla Positano Staff

Rose Yao
from
San Francisco, California
, on
Lovely apt and gracious and responsive host. The apt is spotless and full of amenities from espresso machine to welcome wine :). There's some really good restaurants and grocery stores within walking distance and a bus stop outside!
Thanks

Casa Perla Positano Staff

Load More