Write your review directly on our website
Gregory Brumfield
from
Concord, California
, on
This property was awesome . The host is the best host I have experienced. He was very responsive, great communicating, and one of the nicest people you can meet. The property I would recommend if coming to Positano.The view is special and the property is far and away better than anything else I have stayed at. Well worth the price. If available do not hesitate to book.
Thanks

Casa Perla Positano Staff

Colin Jacobs
from
Coppell, Texas
, on
Pictures do not do this place justice!! This Airbnb is 10/10 amazing . The view is amazing. The amenities were great . Location was great. Easy to get in and out of town by bus/car. Can walk to beach / restaurants / shops…. Michele was a 5star host! Will stay again. Thank you Michele !!
Thanks a lot

Casa Perla Positano Staff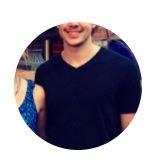 Load More