Write your review directly on our website
Χρύσα
from
Trikala, Grecia
, on
Amazing! No words to describe how grateful I am for staying in Michele's Airbnb! The house was big, clean, with a magical view! You feel like home in that place! Loveable! Also Michele is an amazing person, very kind, polite, friendly and helpful! He helped me and my friend with everything! I recommend it for sure! One of the best places!!!
Many Thanks

Casa Perla Positano Staff

Herbert
from
Washington, District of Columbia
, on
Michele, we enjoyed staying in your home and meeting you. You are the consummate host: friendly, outgoing, thoughtful, and responsive. We will certainly come visit again!" "My wife and I stayed there for two nights and could not believe the lovely view from the spacious terrace The apartment was spotlessly clean and comfortable. The kitchen was well equipped. Michele is a wonderful host: thoughtful, welcoming, responsive, and an excellent communicator. We will most certainly stay there again should we visit Positano."
Thanks a lot

Casa Perla Positano Staff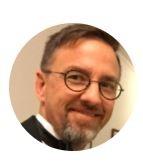 CALDWELL CARMICHAEL
from
USA
, on
I am not sure where to start. As soon as I arrived, I felt that I was at home and arrived in paradise. The views are amazing, Michele seemed to be an old family friend and the unique touches in the house made me feel like I had finally arrived to my Italian dream home. The wifi is great, the coffee is amazing and the bed was extremely comfortable.I can unfortunately only give this 5 stars, the best on airbnb but this deserves so much more! I can't wait until my next stay on my annual trips out to the coast!
Thanks a lot

Casa Perla Positano Staff

Load More