Write your review directly on our website
Thomas Mullen
from
Boston, Massachusetts
, on
Beautiful apartment that is furnished with love and has a million-dollar view. Amazing balcony with stunning views; Nice layout and large, with one good-sized room with sofa and TV and dining area, and a separate bedroom with larger bed than most European apartments (at least a US Queen size), large closets, and laundry room with drying area. Michele is a great host who was very flexible and accommodating even when we experienced multiple flight delays that had us arrive at night. He also had great and helpful suggestions on travel/connections (including what to do when we had trouble getting a driver due to flight delays), great restaurant suggestions, etc. Michele clearly cares a lot about the apartment as it has so many warm touches that reflect the region (tasteful lemon-themed towels and tiles, etc.). As you can tell we had a fabulous stay.
Many Thanks

Casa Perla Positano Staff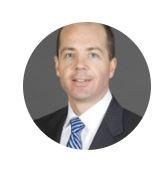 Fred Greene
from
Carlsbad, California
, on
Great place with beautiful views. Best host I've experienced, quick responses and helped us with a few issues that were greatly appreciated - thanks Michele! Thanks for all your help with our trip Michele, it was greatly appreciated. Luggage and beach reservations worked out great - we've made it back to California but hope to visit Positano again.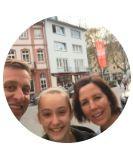 Matthew Pinzur
from
Hollywood, Florida
, on
Hard to imagine a more incredible place to stay. It may be the best view in Positano for starters - you may not want to leave the patio. The home is immaculately clean, comfortably appointed, and generously stocked. In addition to the essentials like towels and detergent, Michele provided everything from shower gel to Prosecco, as well as a soda for our daughter. It is quiet at night, and the air conditioning is powerful and cold. Michele was such a gentleman, meeting us at the door and showing us how everything works, as well as suggesting restaurants and more. He was incredibly responsive before and during our visit. This is absolutely where we would stay for a return trip.
Many thanks

Casa Perla Positano Staff

Load More