Ravello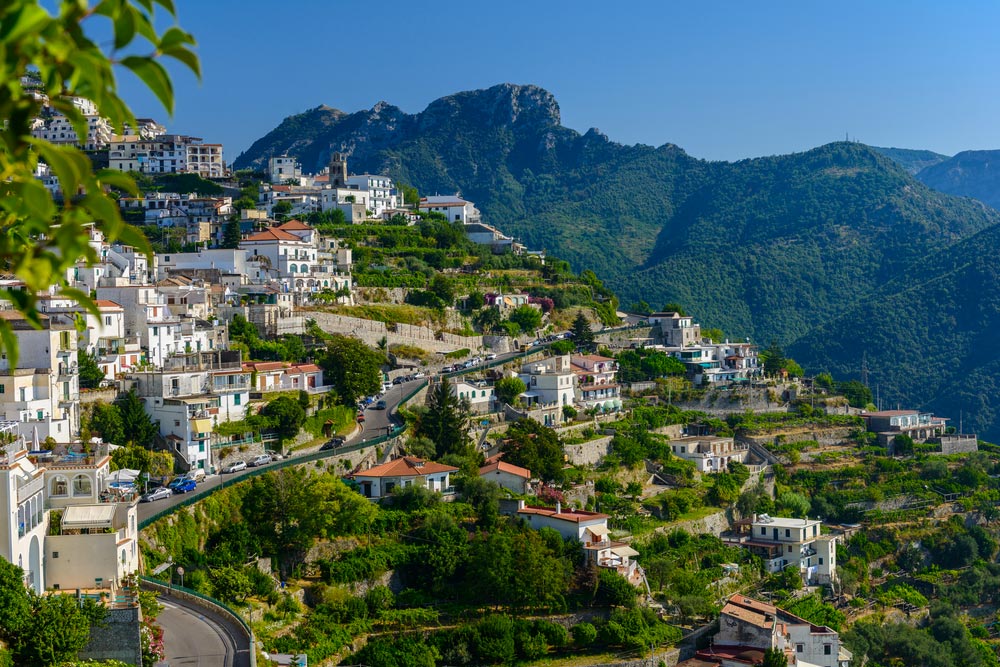 Visit the website https://www.ravello.it/
RAVELLO
At 350 m above sea level, where the sea meets the chestnut woods of Scala and Tramonti, this was a favoured destination for the nobles and wealthy merchants of Amalfi seeking repose, along with heads of state, churchmen, intellectuals, artists, poets, writers, and painters seeking inspiration. Ravello was the inspiration for Klingsor's magic garden from Wagner's Parsifal.
The meeting of an English lord and a Ravello tailor led to the creation of one of the marvels of the entire coast, the cliff-top Villa Cimbrone, with its terrace that drops away to the sea. Ravello's piazza is overlooked by the San Pantaleone cathedral, home to the relics of the saint and artistic treasures such as the bronze doors by Barisano Da Trani, the first to be cast in Italy by an Italian artist.
Villa Rufolo was built in 1280 by the Ravello family of the same name. The Rufolo family were bankers for King Charles of Anjou. The villa hosts summer concerts as part of the Ravello Festival.
« See other places