Write your review directly on our website
Andres Segura
de
Vista, California
, en
We loved Michele's home! The views are incredible and the location is perfect. The hosts were very helpful and friendly. They left drinks and snacks for us and nearby restaurant recommendations. They also gave us a map and explained how to get around. Power adapters were available for us to use. Extremely clean and comfortable. Great host and beautiful house. Will definitely be booking this stay when I come back to Positano. 5 stars all around!
Thanks a lot

Casa Perla Positano Staff

Gregory Brumfield
de
Concord, California
, en
This property was awesome . The host is the best host I have experienced. He was very responsive, great communicating, and one of the nicest people you can meet. The property I would recommend if coming to Positano.The view is special and the property is far and away better than anything else I have stayed at. Well worth the price. If available do not hesitate to book.
Thanks

Casa Perla Positano Staff

Colin Jacobs
de
Coppell, Texas
, en
Pictures do not do this place justice!! This Airbnb is 10/10 amazing . The view is amazing. The amenities were great . Location was great. Easy to get in and out of town by bus/car. Can walk to beach / restaurants / shops…. Michele was a 5star host! Will stay again. Thank you Michele !!
Thanks a lot

Casa Perla Positano Staff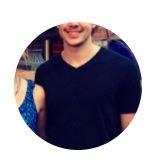 Load More