Write your review directly on our website
Fred Greene
de
Carlsbad, California
, en
Great place with beautiful views. Best host I've experienced, quick responses and helped us with a few issues that were greatly appreciated - thanks Michele! Thanks for all your help with our trip Michele, it was greatly appreciated. Luggage and beach reservations worked out great - we've made it back to California but hope to visit Positano again.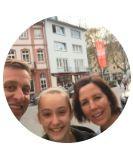 Matthew Pinzur
de
Hollywood, Florida
, en
Hard to imagine a more incredible place to stay. It may be the best view in Positano for starters - you may not want to leave the patio. The home is immaculately clean, comfortably appointed, and generously stocked. In addition to the essentials like towels and detergent, Michele provided everything from shower gel to Prosecco, as well as a soda for our daughter. It is quiet at night, and the air conditioning is powerful and cold. Michele was such a gentleman, meeting us at the door and showing us how everything works, as well as suggesting restaurants and more. He was incredibly responsive before and during our visit. This is absolutely where we would stay for a return trip.
Many thanks

Casa Perla Positano Staff

Katelyn Muntwyler
de
Ohio Usa
, en
Michele was such a huge help for our stay in Positano and the place was absolutely wonderful! Beautiful view over the city and Michele even helped us rent a scooter to get around at 9pm when we arrived! He also directed us with how to get from Naples to Positano and back via a private ride (which also was great)! Over the top service and made for a very romantic stay for my wife and I on our honeymoon. 10/10 would recommend staying here!
Thanks a lot

Casa Perla Positano Staff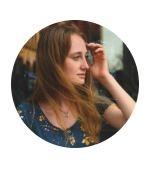 Load More